A.D.A. SIGNAGE Requirements
The American National Standards Institute (ANSI) makes the following requirements for low energy power operated pedestrian doors:
Doors shall be equipped with signage visible from either side of the door, instructing the user as to the operation and function of the door. The signs shall be mounted 50" +/- 12" (1270mm +/- 305mm) from the floor to the center line of the sign. The letters shall be 5/8inches (16mm) high minimum.
All low energy doors shall be marked with signage visible from both sides of the door, with the words "Automatic Caution Door". The sign shall be a minimum of 6 inches (152mm) in diameter with black lettering on a yellow background. See picture below. Additionally, when a Knowing Act Switch is used to initiate the operation of the door operator, the doors shall be provided with signs on each side of the door where the switch is located, with the message "Activate Switch to Operate". The lettering shall be white and the background shall be blue.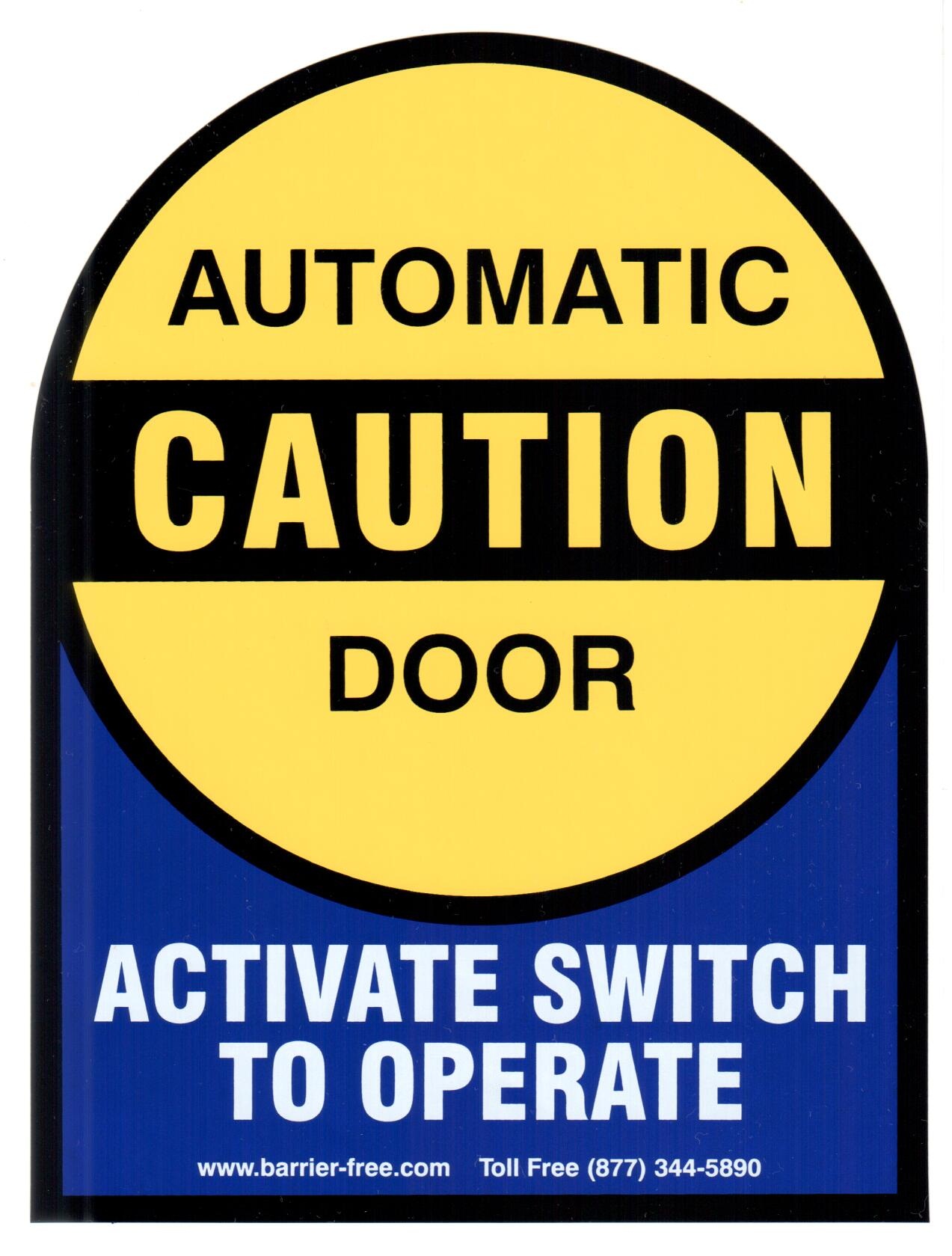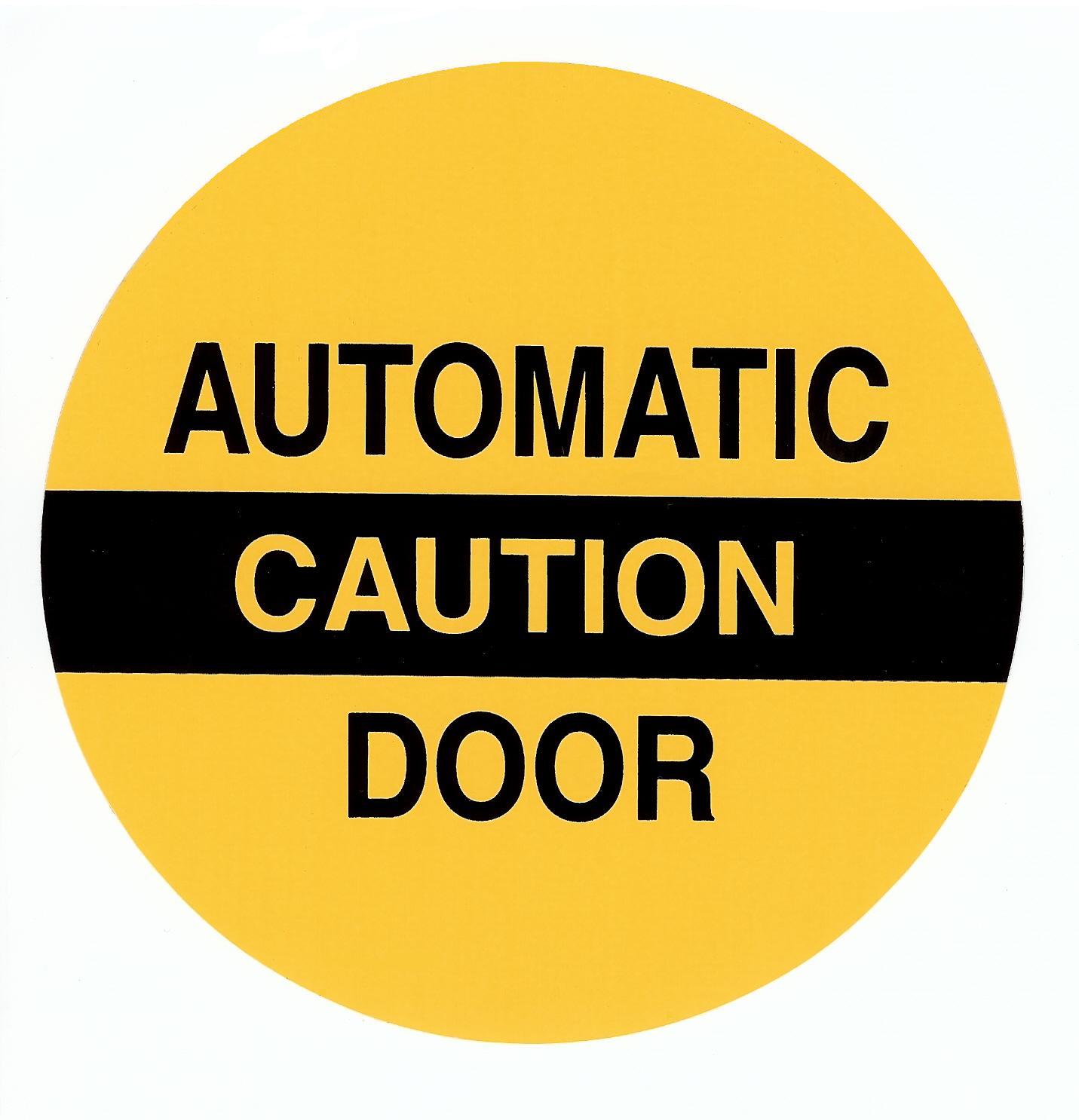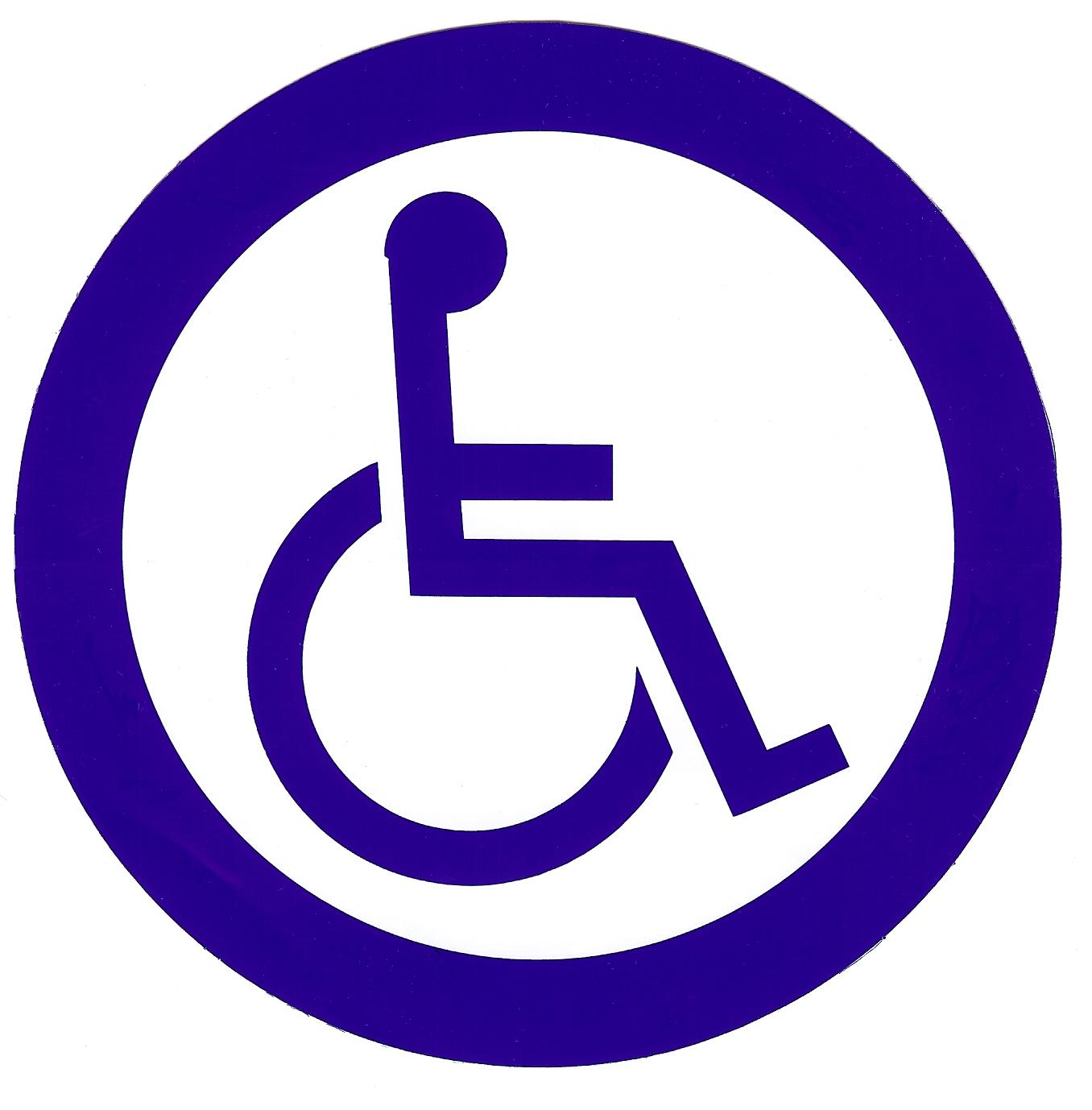 Consistent with section 2.2.1 of ANSI Z535.4-2002 the "signage and warnings" guidelines of A156.19 are recognized, industry-specific standards that predate the adoption of Z535.4 and are not replaced by the standards set forth therein.